Crafted with the best roasters, savored one cup at a time. From bean to cup, elevate your coffee-drinking experience today.
Get xBloom
Scan the xPod on the sensor pad to activate bean recognition. The machine automatically brings up the roaster's preset bean-specific brewing profile.
After pouring beans into the grinder, place the empty xPod on the dock and start the brewing process with a gentle tap on the force-touch dock.
Let the machine take care of the rest. Sit back, relax, and enjoy the brew that captures the same exceptional taste and quality, as roasters intended it to be.
Solid-state pouring technology
Our patented 'solid-state' pouring technology, combined with our vector force system, accurately replicates unique barista pouring styles during the brewing process.
A first-of-its-kind grinder
The world's first coffee grinder with automatic step motor adjustment for specified grind sizes and auto-recalibration, reducing static and achieving near-zero retention for consistently high-quality coffee.
Force engine and linear stage
Our docking station initiates brewing with haptic feedback, vibrates the pod for even extraction, and includes an embedded scale with anti-overflow detection for precise coffee-to-water ratio.
Roaster intelligence.
All in the xPod.
Plum · Green apple · Grapefruit · Unrefined cane sugar
Red Bourbon Washed, Raised dried
Washed, Raised dried 1950 meters blend
Roasters are in the driving seat with every extraction parameter in their control. The RFID tag at the bottom contains the unique brewing method specifically tailored to whole beans inside.
xBloom adjusts the temperature, ratio, grind and pouring pattern, ensuring that every cup tastes exactly how they are intended by our world-class roaster and curator partners.
A curated marketplace. Supported by the best roasters.
Ever committed to coffee, xBloom is dedicated to finding new hidden gems. We go out of our way to discover, source, and taste new coffee; and offer the best on the marketplace. Each of our partners are trailblazers of the diverse and enriching coffee culture. They trust us to deliver the most authentic flavor and aromas for our customers to savor together.
Go to marketplace
Unleash your creativity
with your own beans.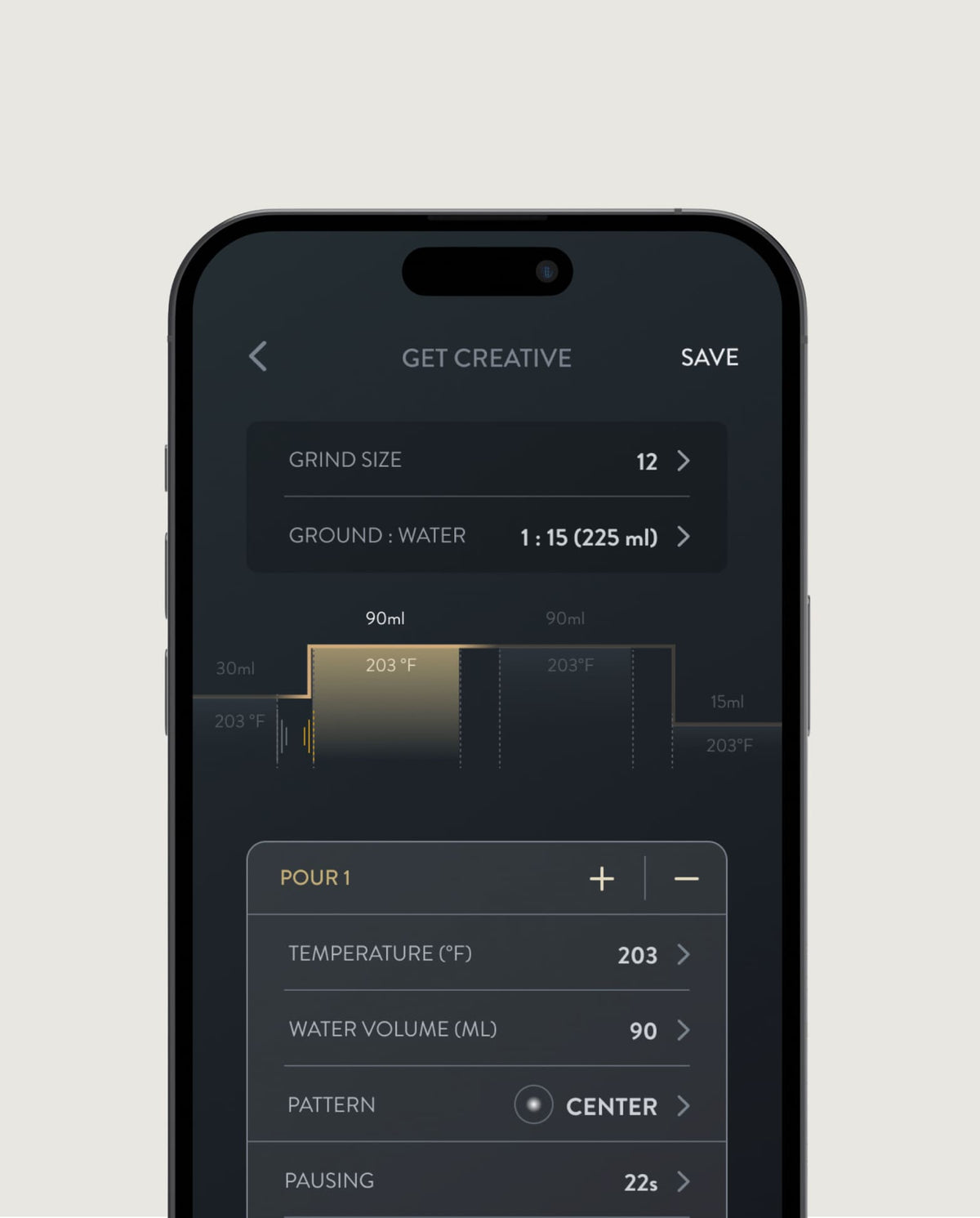 The xBloom App
With customization comes personalization. Get your "Creative Mode" on with our intuitive smart app, you can personalize settings to match your taste, all in a few touches.
Reusable dripper
We know that you may have a bag of beans that you know and love. With our reusable dripper, you can optimize your brewing parameters to match your taste preferences using the app, starting from a default recipe stored on the dripper's RFID tag.
Immerse yourself in the delicious and inviting aroma that fills the room as the beans grind.
Witness the artistry of coffee-making as water flows gracefully like that of a skilled barista.
Indulge in the multisensory experience of a new world of tastes.