Heart
10 in stock
Delicate and nuanced with floral and citrus notes, representing Ethiopia's coffee heritage.
Single-origin coffee from Ethiopia, renowned for its exceptional quality.

Delicate and nuanced flavors with floral and citrus notes.

Offers a taste of the renowned Ethiopian coffee heritage.
In Stock (if available) ships within 48 hours.
Flavor
Cotton Candy · Peach · Lilac
Selection of coffees in our package may vary based on seasonal availability. We may substitute any coffee with another of equal or greater value without prior notice. Packaging may vary from pictures shown.
View full details
Roast to Order (RTO): Only 2-3 weeks,
Fresh coffees from roasters to your doorstep.
With our subscription or Roast-to-Order, you're in control of what and when you receive your coffee. Our service ensures you'll always have a steady supply of xPods filled with freshly roasted coffee beans delivered right to your door. For subscriptions, simply choose your preferred coffee or collections, and select how often you want it delivered - biweekly, or monthly.
Your order placed
Place subscription or roast-to-order before every Monday to be included in next delivery
Coffee roasting
Work order sent to the roasters and every coffee is freshly roasted
xPod fulfillment
Coffee to arrive at the factory and we will package them into xPods within 2 days
Shipping
Your xPods are out of the door
3 Ways to Brew
Curated beans, calibrated tastes
The xPod revolution

xPod = Compostable dripper + Freshly roasted beans + Brewing Recipes.

Use your own beans

Simply pour your favorite beans and use the reusable dripper to start brewing. This dripper has a flat, holed bottom that allows for an even distribution of water and coffee grinds.

Customize your recipe

"Get Creative" using our smart app. Personalize settings to match your taste with a few phone taps. That's over 1 trillion combinations for coffee on your terms.
OUR ROASTERS
Heart Coffee Roasters
FOUNDER
Rebekah & Wille Yli-Luoma, 2009
LOCATION
Portland, Oregon
Working hard to highlight the nuanced flavors in coffee
At xBloom, we admire heart for its unwavering commitment to both ethical sourcing and impeccable roasting techniques that spotlight the coffee's innate fruitiness and vibrancy. Traveling to origin at the end of the harvest, heart handpicks the beans that align with its high standards and seasonally driven approach. The brand works hard to bring the local coffee community one step closer to the beans' source through engaging events and by shining the spotlight on its farmer partners.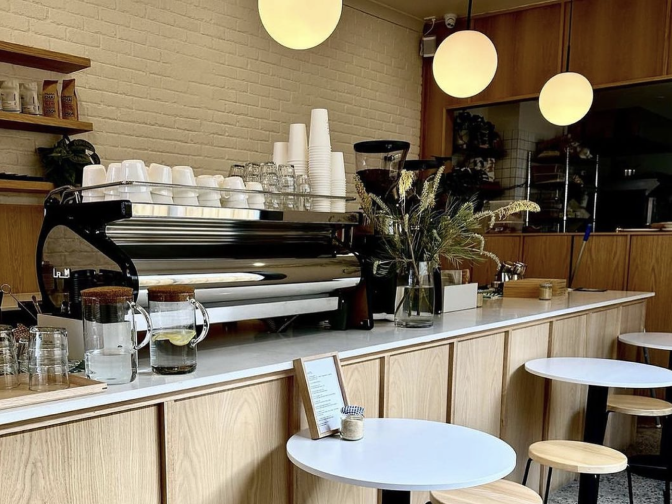 Take Your Favorite Roaster Home
Unleash your taste buds with the freshest offerings from roasters across Europe and Canada!
Feeling adventurous? Pick up our newest curated sampler boxes!
Regular price

Sale price

¥141.00

Unit price

per