Our Philosophy
Everything we've done to bring the specialty coffee
shop experience to your home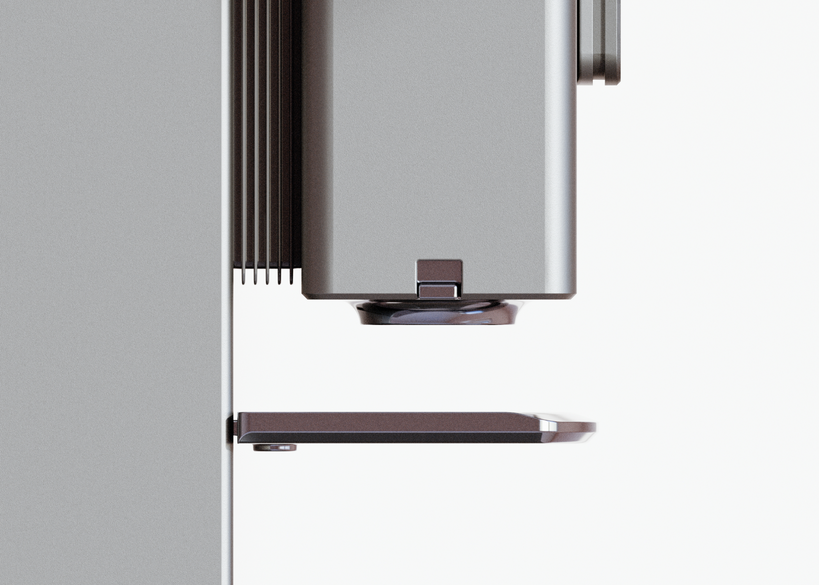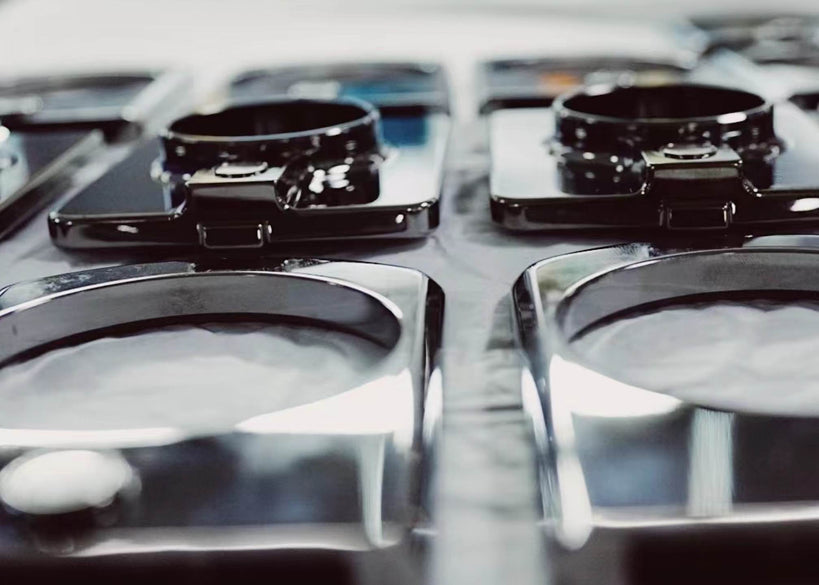 Our language of performance
Precision Engineering
We're uncompromising about performance. We know that EVERY detail matters when it comes to a great cup of coffee. To truly enjoy a perfect barista pour at home, we've made the tiniest of details our business.

From grind size adjustment (18.75um per step!) to-the-degree temperature control to pouring style and complete control of speed and volume for each pour division, you're always drinking great coffee when you have this much precision and flexibility.
Our language of performance
Consistently Good
The only coffee worth drinking is coffee that's consistently better. From grind to cup we take care of every granular step when making coffee. For each cup of coffee, the water is heated evenly and dispensed with the same force and flow rate, the grinder creates precise coffee particles for the chosen coarseness. There is no room for error, just precision engineering for consistent cups of coffee. Unlike the manual pour over process, you don't have to be heavily engaged or pay significant amounts of attention, or have a wealth of experience in pouring technique, with xBloom you achieve the same consistency every time.
Our language of performance
A Language of Quality
Great performance is born out of exceptional manufacturing. We align ourselves to manufacturers who supply some of the world's best such as Tesla and Apple, that speak 'the same language' for quality as we do. We also have a very talented team, including former Apple designers and project managers, our high-quality
standards run from start to finish -always.
Immersive experiences
A Dialogue Between Cups
The alchemy of great coffee lies in the relationships that exist on the journey from bean to cup. From grower to roaster, roaster to the barista, barista to the consumer, there are a million unique and creative relationships that work in symphony to produce great coffee.

These intimate relationships and their unique stories are the foundation of our marketplace because there is so much more to celebrate about coffee than just incredible flavor profiles and quality scores.
Immersive experiences
Tuned By Expert Tasters
Intensely floral, delicate acidity, long finish. The taste of good, fresh coffee beans is complex and appealing.

But how do we guarantee great tasting coffee? We work with expert roasters to understand and decipher the taste potential of every bean brought to you. Beans are onboarded through our quality control cupping process. Through rigorous experimentation, we fine-tune and optimize every brewing parameter to uncover their impact on the coffee's taste. This meticulous process allows us to dial in our machine to deliver the best possible brew.
Immersive experiences
Your Coffee. Your Way.
Taste is a visceral experience. It's your experience. So even though we work tirelessly to give you the best recipes for each bean, we also know it's all about you and what you like. Using the easy-to-use Get Creative mode, you can personalize the settings to match your taste, all in the xBloom app.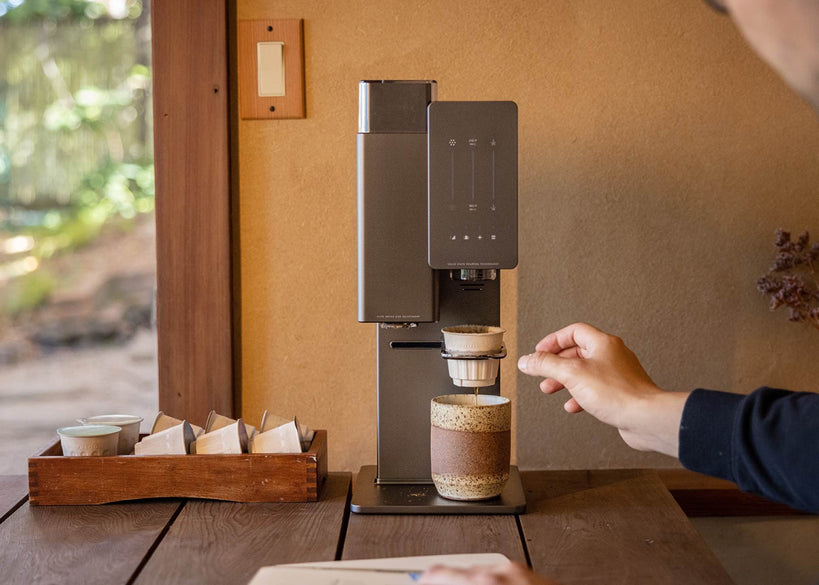 Thoughtful Design
Functional Intelligence and Innovation
We believe great design is rooted in value, innovation, functional intelligence and craftsmanship. When we do these things well, we create a coffee experience worth telling.

Why is this important? Because we don't build coffee machines, we craft incredible coffee experiences, and it's why we devote so much of our time to the hidden details, the small parts, the elements involved in your coffee journey - because the seemingly little things leave the greatest impression.
Thoughtful Design
The Feel of Quality
We believe that every material, every element you touch to create your morning cup should be as impressive as the coffee itself. Our machines are designed to feel reassuring and strong, elegant and graceful, sophisticated and minimal, you can sense the quality through your fingertips.
Thoughtful Design
Crafted To Last
An integral part of our journey is crafting products that last. We constantly ask the question can this part be better, more durable, and longer-lasting? We use materials built for the long haul and embrace the principles of a circular economy.

Did you know our coffee pods are made from sugarcane bagasse? At our core is our patented technology 'solid-state pouring'. This innovative technology means our machines have no moving parts, so less waste and no need for replacement parts.