EXPLORE OUR ROASTERS
Algebraist
Boxx Coffee
Chromatic Coffee
Counter Culture
Intelligentsia
Kaveri Coffee
Onyx Coffee Lab
Regalia Coffee
Sightglass Coffee
Verve Coffee
THE XPOD
WHY WE LOVE ALGEBRAIST
Algebraist is one of the most unique coffee brands in China.
Since its inception, Algebraist Coffee has been leveraging a decidedly scientific method to develop a series of coffee with unique tastes. They carefully select high-scoring coffee beans from the best coffee producing region in China - Yunnan and use meticulous mathematical methods to drive their roasting process and produce consistently great quality coffee. Fortunately for coffee lovers, you don't need to be an expert in math or science to appreciate the beautiful, nuanced flavors that Algebraist creates with each cup of coffee.
LOCATION
Los Angeles, CA / Istanbul, Turkey
THE XPOD
We're here to bring you better coffee every day.
WHY WE LOVE BOXX COFFEE
Originally based in Istanbul but now launched in LA's Arts District, a truly hip coffee mecca, Boxx Coffee is a project begun by two Istanbul natives who are bringing their meticulously crafted coffees to California. Boxx has a distinct eye for quality in design and detail, highlighting the fact that the founders were engineers in their pre-coffee past lives. This detail-orientedness spotlights their high standards, yet Boxx has done an excellent job of keeping their specialty coffees accessible and "cool" while still keeping an eye to their roots, as they offer traditional Istanbul-style Turkish coffee preparations in their shops.
FOUNDERS
Hiver van Geenhoven and James Warren, est. 2012
THE XPOD
Craftsmanship over ease and quality over convenience.
WHY WE LOVE CHROMATIC COFFEE
A mixture of dedication, do-it-yourself spirit, and pure passion for coffee mixed with a little bit of the good kind of mad science. Hiver and the Chromatic team are a driving force in the innovation of coffee, having been working on developing coffee drinkers' relationship to the more experimental side of coffee (processes, machines, etc.), long before many others were talking about it.
FOUNDERS
Brett Smith and Fred Houk est. 1995
LOCATION
Durham, NC - Emeryville, CA
THE XPOD
Creating cutting-edge coffee since 1995
WHY WE LOVE COUNTER CULTURE
Counter Culture has positioned themselves as one of the most grounded and focused roasters in the specialty market. With no retail coffee shops, Counter Culture has always focused on the immaculate quality of their roasting, and then bringing that quality to their partners across the country. Counter Culture represents many coffee drinkers' first experience of specialty coffee, with a low barrier to entry being provided by impressive distribution and wholesale channels. Despite the expanding distribution, Counter Culture remains one of the most reliable roasters a customer can find on store shelves.
FOUNDERS
Doug Zelle and Emily Mange est. 1995
THE XPOD
Make extraordinary coffee an agent of change
WHY WE LOVE INTELLIGENTSIA
Since its inception in 1995, Intelligentsia was founded on the idea of coffee being able to be "something more". Founders Doug and Emily believed that people didn't need to settle for coffee as it was, and set out to "illuminate" coffee in a way that had never been done before in Chicago, much less in the USA. Nearly 30 years later, their mission remains the same, providing curious coffee lovers with unparalleled access to flavors, aromas, sensations, and stories that inspire them to develop a deeper connection to their favorite drink.
THE XPOD
Journey to the misty highlands of Southern India
WHY WE LOVE KAVERI COFFEE
Kaveri, named after the river in her home region of Southern India, is a woman-owned micro-roasting company that focuses exclusively on Indian coffee. Tanya works extremely hard to produce delicious, balanced, and enjoyable coffees that feature sustainability, consistency, and quality. One of her challenges is sourcing coffee from a producing country that is not widely known for having those features, and in many ways Tanya is doing work building the reputation not only for herself but also for future generations of Indian coffee growers & roasters. All of her coffees are hand-roasted to ensure quality and highlight origin flavors. She is a 3rd generation coffee roaster and has deep roots within the Indian coffee industry.
FOUNDERS
Jon Allen and Andrea Allen est. 2011
THE XPOD
Seeking quality, truth and accountability in coffee.
WHY WE LOVE ONYX COFFEE
Onyx is one of the most respected coffee brands in the industry. From impeccable design aesthetic to dedicated technical prowess in coffee service, their team is committed to their mantra "Never Settle for Good Enough." Onyx upholds transparency and sustainability ethics at their core, as they journey to find the finest and most unique coffees in the world.
THE XPOD
WHY WE LOVE REGALIA COFFEE
Paolo sources some of the highest quality beans in the coffee market, and with an eye for detail and precision almost unparalleled in the industry. In addition to Regalia Coffee, Paolo also runs the Regalia Roasting Collective, a shared space of 30+ roasters in Long Island, NY that represents a hub for education, entrepreneurship, and quality coffee.
FOUNDERS
Justin Morrison and Jerad Morrison est. 2009
THE XPOD
A powerful link from the cup to the wider world.
WHY WE LOVE SIGHTGLASS
Sightglass is a flagship "third-wave" coffee producer in the SF Bay Area, along with names like Blue Bottle and Four Barrel - concerned with extreme quality, transparency, and story. The vision for the brand is patient and thoughtful, with the owners making the controversial decision to not offer WiFi in their cafes, even in the heart of tech-obsessed SF - a gesture pointing towards the importance of human connection and relationships in the Sightglass world. In addition to offering education classes on pour over, Sightglass also excels in expression of their identity with elegant, harmonious design, and a focus on the people behind the beans.
FOUNDERS
Ryan O'Donovan & Colby Barr, est. 2007
THE XPOD
Let's craft the future of coffee.
WHY WE LOVE VERVE COFFEE
An experience-forward, California state-of-mind roaster that was at the forefront of the third wave movement in the late 2000's. Bright, warm, airy cafes and art-meets-tech vibes are the face for a quality-obsessed, globally minded roaster.
The roaster series
Everything we've done to bring the specialty coffee shop experience in your own home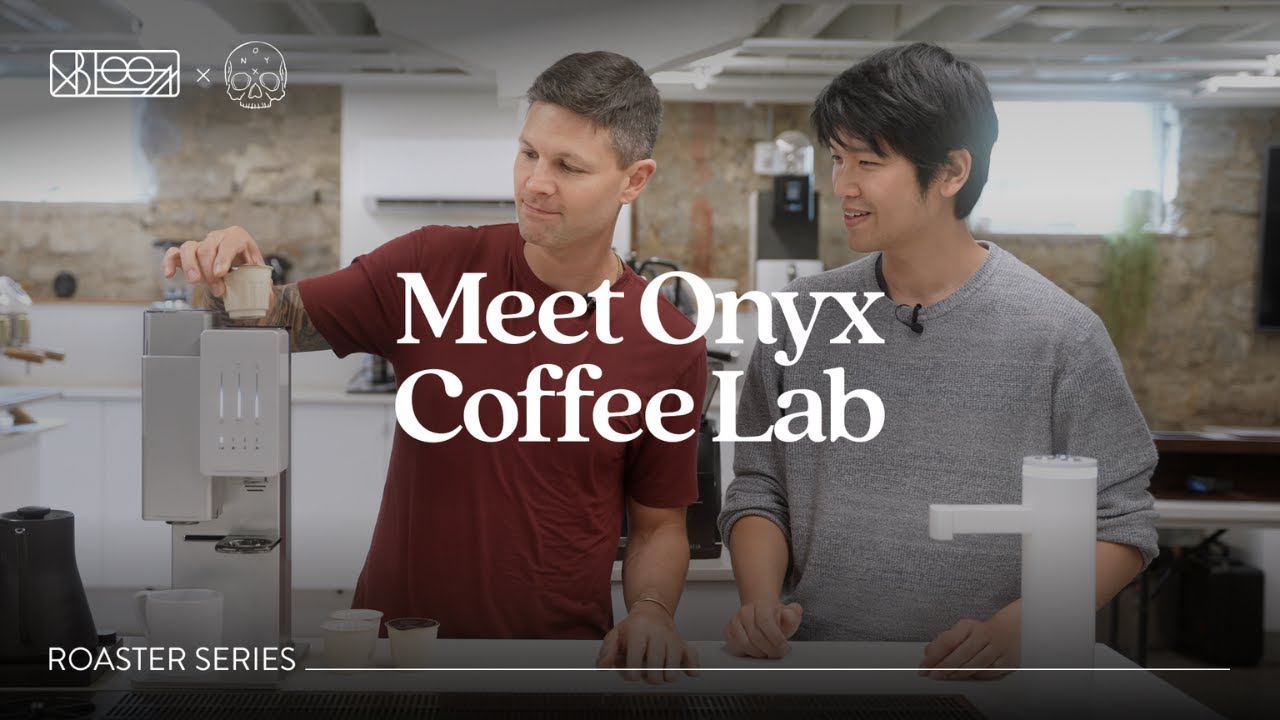 VOL.001
ENJOY ONYX WITH XBLOOM
Founder Jon Allen had this to say about xBloom: "What drew me to partner with xBloom was that the team flew here with the machine and just let us taste the coffee. This is seldom seen in start-up technology. I really like they let the coffee speak for itself and it was delicious."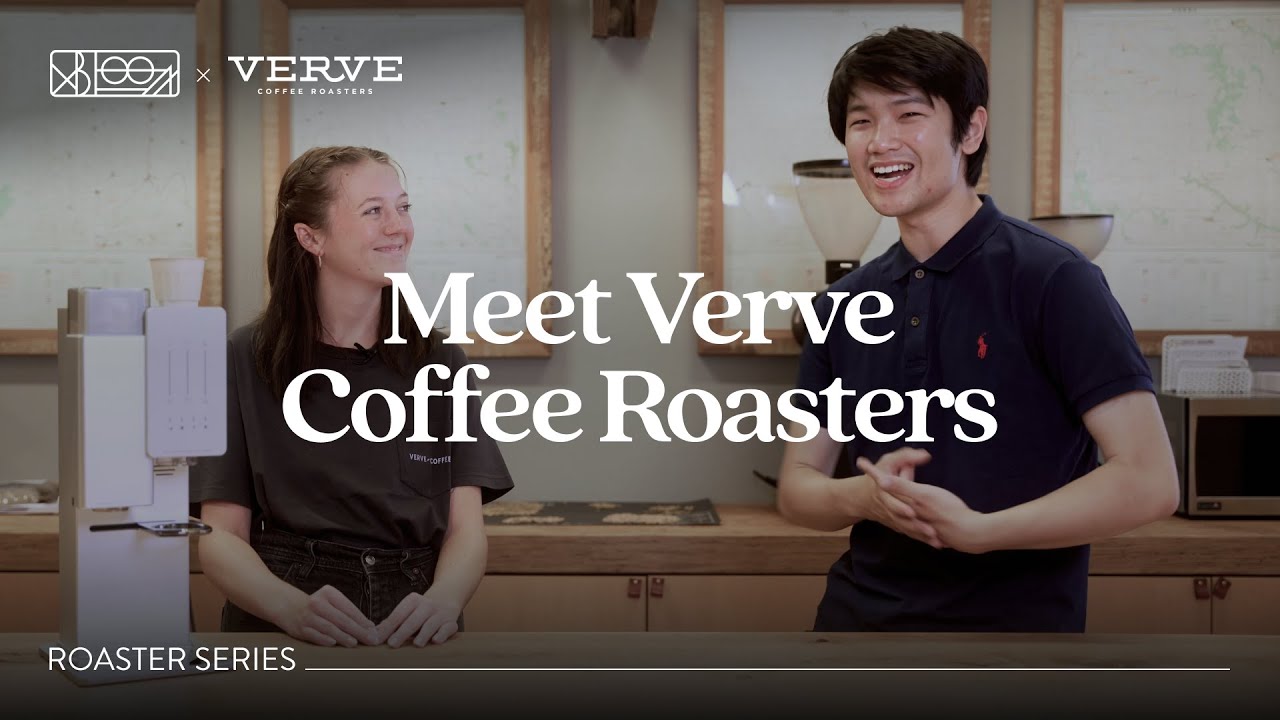 VOL.002
Enjoy Verve with Xbloom
We're so excited to be partnering with Verve Coffee, a renowned Santa Cruz roaster, recently named one of 2022's "Best Coffee Roasters in the US" by Thrillist. Verve is driving positive change in the world of coffee: from the farms they source to the communities they serve locally.
Welcome to join our platform
Startup-roasters, experimentalists, or precision seekers. Join the xBloom platform and have your beans at home tasted like you intended it.