Kaveri Coffee Works
Out of stock
Experience the harmony of flavors where bright citrus blends with sweet florals. Brian Quan, our coffee manager enjoyed the complex and sweet profile, tasting citrus, grapefruit, hibiscus, milk chocolate and vanilla. If you've enjoyed any of the coffees in Surprise Discovery, this coffee will be perfect for you! 
India uniquely shades its entire coffee crop, interspersed with aromatic spices, enhancing the beans' distinct taste. Tanya Rao of Kaveri Coffee is back with another coffee with rich heritage and a deep, sweet complexity from its anaerobic honey processing.  
Check out Brian's interview with Tanya to learn more about Indian Coffee and Kaveri!
Flavor
Citrus · Mulberry · Grapefruit · Hibiscus · Milk Chocolate · Vanilla
Process
Anaerobic Dark Honey
Selection of coffees in our package may vary based on seasonal availability. We may substitute any coffee with another of equal or greater value without prior notice. Packaging may vary from pictures shown.
View full details
Roast to Order (RTO): Only 2-3 weeks,
Fresh coffees from roasters to your doorstep.
With our subscription or Roast-to-Order, you're in control of what and when you receive your coffee. Our service ensures you'll always have a steady supply of xPods filled with freshly roasted coffee beans delivered right to your door. For subscriptions, simply choose your preferred coffee or collections, and select how often you want it delivered - biweekly, or monthly.
Your order placed
Place subscription or roast-to-order before every Monday to be included in next delivery
Coffee roasting
Work order sent to the roasters and every coffee is freshly roasted
xPod fulfillment
Coffee to arrive at the factory and we will package them into xPods within 2 days
Shipping
Your xPods are out of the door
3 Ways to Brew
Curated beans, calibrated tastes
The xPod revolution

xPod = Compostable dripper + Freshly roasted beans + Brewing Recipes.

Use your own beans

Brew your own beans
Pour in your favorite beans and start brewing. Experience a cleaner brewing process with our next-gen Omni Dripper, featuring advanced anti-static technology for less grind mess.


Customize your recipe

"Get Creative" using our smart app. Personalize settings to match your taste with a few phone taps. That's over 1 trillion combinations for coffee on your terms.
OUR ROASTERS
Kaveri
FOUNDER
Tanya Rao, est. 2019
Journey to the misty highlands of Southern India
Kaveri Coffee Works takes immense pride in their expertise in high-quality Indian coffee. With a focus on authenticity and dedication, they meticulously select Arabica beans from South India's highlands and artfully roast them in small batches in Berkeley, California. Their commitment to showcasing the distinct flavor profiles of Indian coffee shines through shade-grown, hand-picked beans. Kaveri Coffee ensures quality, fair trade, and sustainable practices, fostering a community that values the planet, people, and coffee cultures.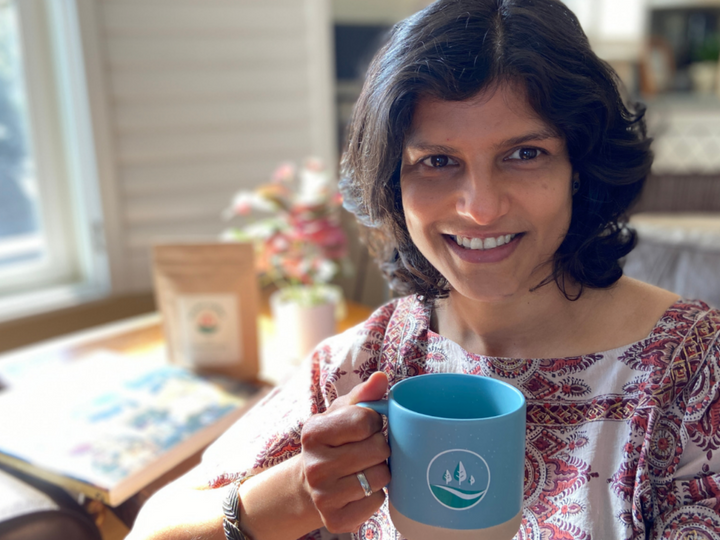 Take Your Favorite Roaster Home
Unleash your taste buds with the freshest offerings from roasters across Europe and Canada!
Feeling adventurous? Pick up our newest curated sampler boxes!
Sold Out

New

Limited Edition

Regular price

Sale price

$32.00

Unit price

per